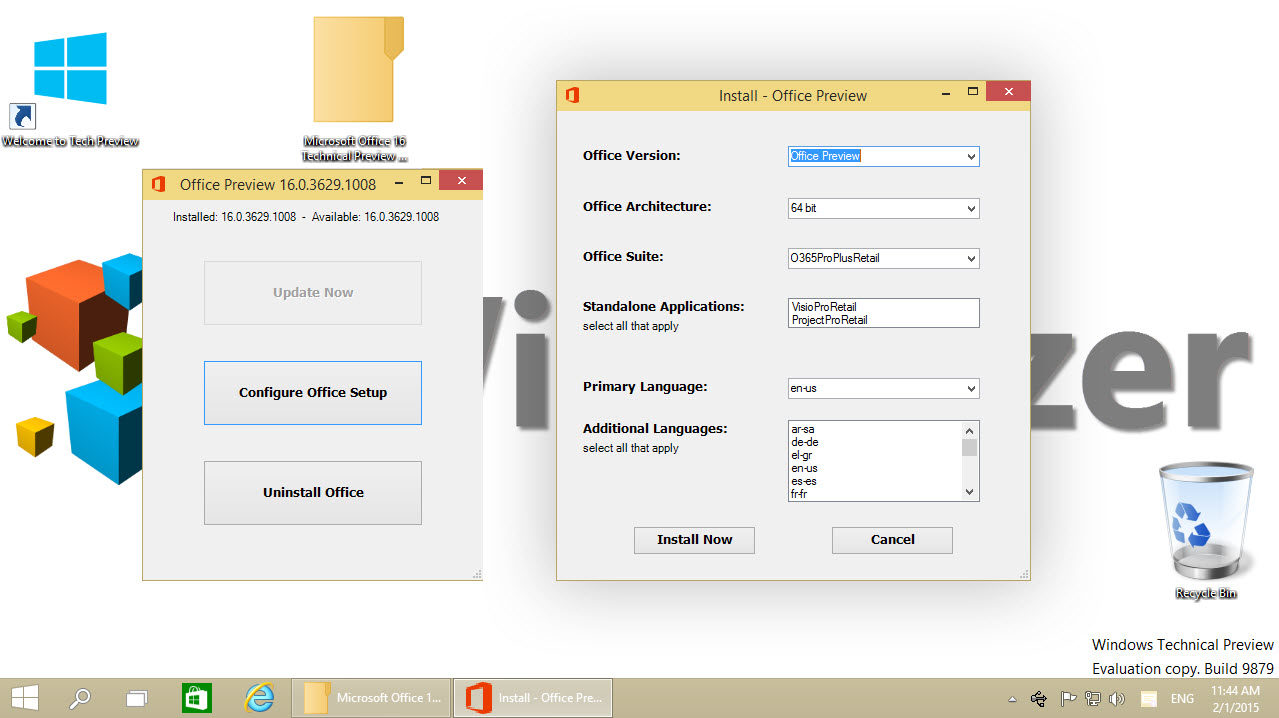 Update 10.02.2015: You can now download Office 2016 Technical Preview officially from Microsoft with an account on Microsoft Connect. If you are lazy about registering, just stick to the leaked installer below. The Office 2016 Technical Preview installer will download the necessary files from Microsoft´s servers anyways.
---
The Office 2016 Technical Preview has been leaked two days ago and it is a fully downloadable leak, not just some screenshots as various blogs state. The exact name and build number is Microsoft Office 2016 Technical Preview 16.0.3629.1006.
If you want to get your own hands on the coming Office 2016, you can grab it via this torrent here with utorrent or similar clients. As it happens often these days the leaked torrent comes from some russian sites, you will not find it on The Pirate Bay or similar.
Download Microsoft Office 2016 Technical Preview 16.0.3629.1006 Torrent

The torrent will download just a small installer of around 10MB which later downloads the full Office 2016 Technical Preview directly from Microsoft.
---
 Video: Why the new Office 2016 `Tell Me` Feature is so much better than `Clippy`
---
You can have a quick check on the Office 2016 installation procedure beforehand. It is pretty straightforward and gives you the option to choose 32Bit / 64Bit and different languages.
Video: Office 2016 Technical Preview Download and Installation (Build 16.0.3629.1006)