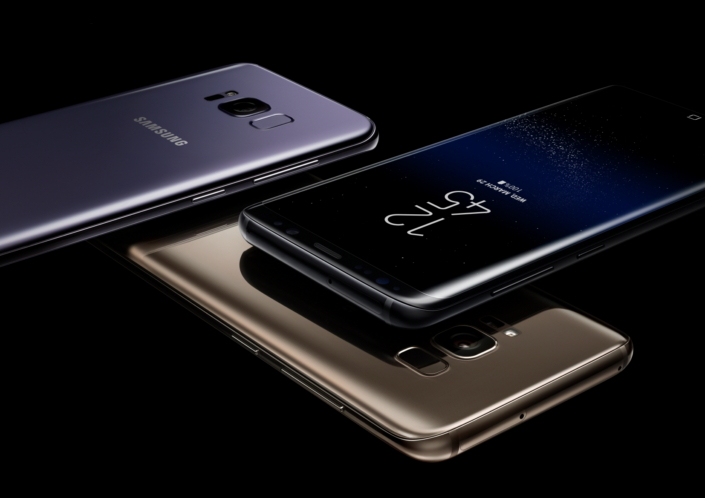 Samsung and Microsoft have been getting increasingly close in the mobile space. Not close enough for the smartphone giant to throw its weight behind Windows 10 Mobile, but enough to open more doors for Microsoft on Android. In its latest Windows-centric features, Samsung is tapping into Windows Hello.
Now, Samsung's Galaxy S8 flagship supports Windows Hello. If you are unfamiliar with the feature, it uses factors such as fingerprint and iris scanning, and facial recognition authentication. It offers business-grade biometric authentication, including elements of Microsoft's now closed Passport platform.
As well as biometrics, Hello also uses credential features, giving it a two-aspect way to log in, Factor and Credential.
Samsung says it has updated its Flow apps to support Windows Hello. This means users can unlock their PCs from their handsets. As well as being compatible with the new Galaxy S8, Windows Hello will also work with the older flagships, the Galaxy S6 and S7.
The company has also introduced the ability to sync smartphones notifications from the device to a Windows PC. Both new features have previously been available to Samsung PCs. They now work from the S range flagships to all Windows 10 machines.
However, the South Korean company points out users will need at least the Creators Update to run the latest Flow apps.
Samsung Embracing Windows 10
As mentioned, the company has been cosying up to Microsoft lately. Samsung jumped on the hybrid bandwagon created by the Surface Pro with its Galaxy TabPro S and recently launched Notebook 9 Pro.
With the launch of the Galaxy S8, the company debuted a special "Microsoft Edition". This version of the smartphone comes with the full Office suite on board, including Outlook and Cortana.
The Microsoft Edition Galaxy S8 fuelled rumors on a variant that will run Windows 10 Mobile instead of Android. Wishful thinking, as no such device has yet to materialize.