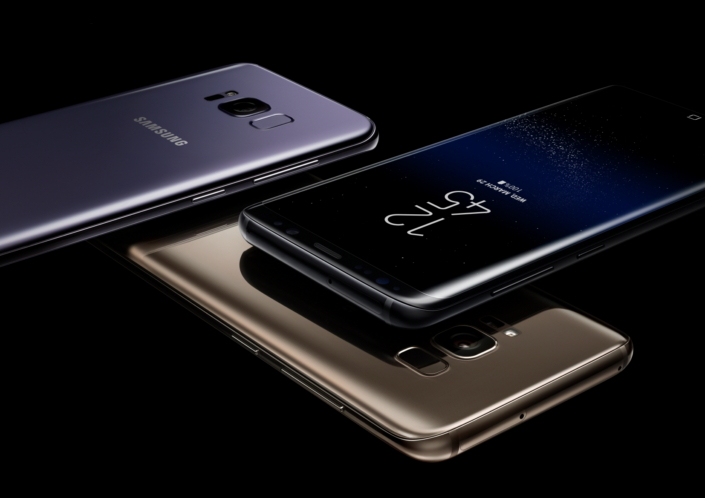 Samsung yesterday rolled out its Galaxy S8 smartphone flagship. For the next six months it will have the smartphone market by the scruff, until Apple drops a new iPhone. Samsung will sell tens of millions of units, and Microsoft will also stand to benefit from the inevitable success of the Galaxy S8 handset.
Microsoft has been partnering with Samsung for the last few Galaxy S iterations. This has meant the companies apps have appeared on handsets since the Galaxy S6 dropped a couple of years ago. The apps users can find are Microsoft's Office suite of Word, Excel, PowerPoint, OneDrive, and Skype.
"A Microsoft customization is applied to the Samsung Galaxy S8 and Galaxy S8+ Microsoft Edition when the devices are unboxed and connected to Wi-Fi," says a Microsoft spokesperson. "This customization ensures customers a best-in-class productivity experience with Microsoft applications such as Office, OneDrive, Cortana, Outlook and more."
The collaboration with Samsung goes further with the Galaxy S8 thanks to an exclusive device. Every unit of the S8 will come with the basic Microsoft apps listed above.
However, there is also a special Galaxy S8 Microsoft Edition. This special handset comes with Cortana and Outlook bundles on top of the basic Microsoft apps. Customers can now preorder the Microsoft Edition through the company's US retail stores.
Samsung Galaxy S8
Samsung unveiled its latest flagship device yesterday. This was a hugely important smartphone for Samsung as the company had a lot to prove. The Galaxy Note 7 from last year turned into a disaster for the company and was discontinued weeks after launch due to it randomly catching fire and exploding.
While it is unclear whether the Galaxy S8 has better quality control, the device is clearly a very impressive handset. It takes Samsung's recent Edge designs to the next level and looks almost bezel-less and is an all-screen design.
Samsung has also removed its physical home button and finally turned to purely virtual input. As for specs, the elegant metal and glass device is boosted over last year's Galaxy S7 and is among the most decked out on the market.