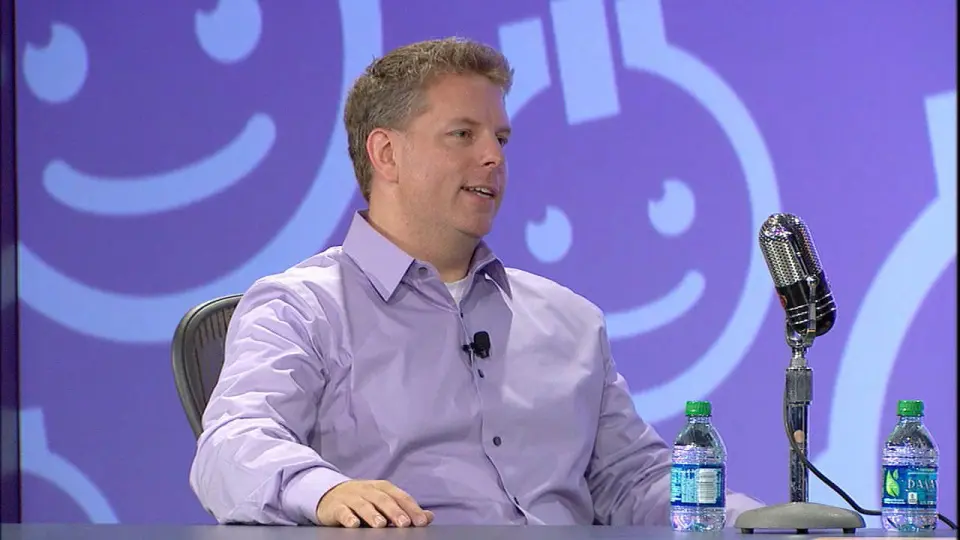 The cloud is hugely important to Microsoft. Indeed, it is now the chief focus for the company, as detailed by Satya Nadella since he became CEO in 2014. The mobile first, cloud first strategy is driven by Azure, Microsoft's cloud platform. Azure has grown consistently in recent years and is a major business for Microsoft.
However, Amazon still leads the way as an Infrastructure as a Service provider. In a wide-ranging interview with ARN, Jason Zander, Azure's corporate vice president, talks Azure growth and competing with Amazon.
Amazon Web Services and Azure are considered the two big competitors in the IaaS cloud market. However, Amazon has a significant head start on Microsoft and has a larger market share. Azure has helped to address the balance since the cloud-first strategy was introduced.
In the interview, Zander was asked if Amazon's head start and predicted multiyear market lead is a problem for Azure. The VP points to Microsoft's prominence in enterprise for decades as a reason why it can close the gap. With its history in SaaS and PaaS markets, Microsoft can grow quickly in cloud:
"I would say that our longstanding enterprise strength and the comprehensive nature of the solution that we're offering is actually super important to us and we think that it's been resonating really well with our customers."
Microsoft has detailed cloud growth as a revenue driver this year. However, the company only discusses Intelligent Cloud revenue, including for on-premises. Zander explains why Microsoft does not talk about IaaS public cloud revenue:
"We haven't broken out the specific revenue for IaaS and I'll defer to our business and finance folks that manage those components, but I'll tell you the thing I do, especially in engineering, is look at what the demand is and it's crazy off the hook. I'm building out stuff as fast as I possibly can. We deploy more servers in a day now than we did in an entire year in 2011 and that just continues to compound."
Hybrid cloud has been something Microsoft has paid a lot of attention to. Zander says the ability to have services on-premises and in the cloud is important. Hybrid is an elegant solution, he suggests, and helps companies avoid losing money if public cloud is down, for whatever reason. Azure Stack is Microsoft's answer to the hybrid question.
Azure Stack gives customers on-premises consistent cloud and public cloud implementations. Zander says the company is developing hybrid cloud to be something viable for customers. Speaking of Azure Stack, it has recently been delayed. Zander adds that Microsoft is working with HPE, Dell, and Lenovo. The hardware and software has to be ready simultaneously for the private cloud solution to be released.
While avoiding a concrete launch date for Azure Stack, Zander says that Microsoft is "targeting" 2017 for launch.
Open Source Cloud
Microsoft is pushing cloud towards deep machine learning. Many of these technologies are underpinned by open source code. Microsoft has recently showed it embraces open source these days, especially with its growing relationship with Linux. Asked if this has been a direct remit from Nadella, Jason Zander explained why open source is important:
"The way I would put it is we really want to make sure that we're meeting our customers where they are and we're giving them first-class solutions.
That means first-class solutions for Linux as well as Windows. On the open source side, a couple of the things we've done is try to make sure that our platforms are a great place to run open-source software. Azure in particular, we've had a big focus on that. The other thing is we've tried to take our technology and engage more deeply with the open-source community. We opened up the .NET Framework, for example and now we've had Google join the .NET Foundation recently. I would say that we're definitely doing even more to engage the open source community. It's a first-class thing for us, which might surprise some people, but I think it's important because it's what our customers want."