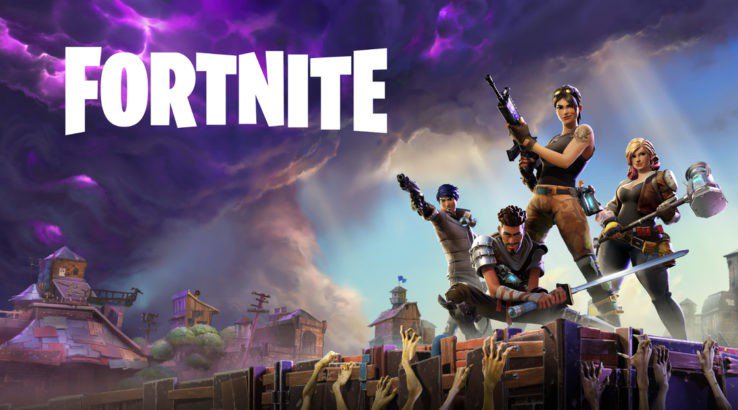 Microsoft is weighing in on the ongoing legal tussle between Apple and Epic Games. Specifically, Microsoft is siding with Epic Games' stance that Apple's practices on its App Store are unfair.
If you're out of the loop on this case, Apple is threatening to stop Epic accessing its iOS and macOS developer features, including for its Unreal Engine SDK. Apple says the company and the popular game Fortnite violate its App Store terms and conditions.
Under the requirements of the App Store, developers must give Apple 30% of all revenue they make. As long as the freemium Fortnite was on the store, it was paying this revenue. However, Epic also provides users a way to play the game through their own website. This violates Apple's terms, with the Cupertino giant stopping dev's from offering alternatives.
Epic Games sees this as a sticking point. Apple reacted by banning Fortnite from the store because of the alternative route to play the game. Epic hit back by suing the company for antitrust monopoly practices.
Microsoft Hits Out
Microsoft has been a long-time and consistent critic of Apple's App Store practices. The company says it sides with Epic Games in the legal battle through an official legal statement. Kevin Gammill, General Manager of Gaming Developer Experiences at Microsoft, says the removal of the Unreal Engine harms all developers.
In the document, Gammill lists the following reasons why Apple's stance is problematic:
"Denying Epic access to Apple's SDK and other development tools will prevent Epic from supporting Unreal Engine on iOS and macOS, and will place Unreal Engine and those game creators that have built, are building, and may build games on it at a substantial disadvantage.
(a) Developing a game using different game engines for different platforms may be prohibitively expensive and difficult. In any event, it is not as cost-effective as using a game engine that supports different platforms.
(b) As a result, game creators, including Microsoft, that are preparing to develop a game targeted at multiple platforms generally choose game engines based both on the functionality they provide as well as their ability to support development for those platforms.
(c) If Unreal Engine cannot support games for iOS or macOS, Microsoft would be required to choose between abandoning its customers and potential customers on the iOS and macOS platforms or choosing a different game engine when preparing to develop new games.
(d) Because iOS is a large and growing market for games, Apple's discontinuation of Unreal Engine's ability to support iOS will be a material disadvantage for the Unreal Engine in future decisions by Microsoft and other game creators as to the choice of an engine for new games.
(e) Even uncertainty about the Unreal Engine's ability to continue supporting iOS and macOS will make it less likely for Microsoft (and, I believe, other game creators) to select Unreal Engine for their projects. When game creators are planning development projects, which can last for years, it is important to have confidence that the chosen engine will continue to be available on and support all platforms on which the game creators plan to distribute their games."
Microsoft's Push Against Apple
Microsoft has been ramping up pressure on Apple and its App Store practices in recent weeks. In June, Microsoft President and Chief Counsel Brad Smith suggested Apple was creating a monopoly by charging developers 30% of their revenue on the App Store. At the time, Smith stopped short of directly naming the company.
When Smith spoke in front of the United States House Judiciary Antitrust Subcommittee last month, he was more willing to name names. Earlier this month, Microsoft stopped developing its Project xCloud preview on iOS, largely blaming Apple's practices for the decision.