Thirty years ago today (August 1, 1989), Microsoft Office was born, with Word, Excel, and PowerPoint becoming available as a packaged suite. However, the bundle of apps did not make their debuts on Windows. No, the Microsoft Office suite was first available on Apple Mac machines.
Arguably no product has become as synonymous with Windows as Office, but it was on Mac where the service was born. It is worth noting, when Word, Excel, and PowerPoint were originally made available in the early 1980s, they were not bundled into a suite. Indeed, Office as it was to become was not the name for the suite when it arrive on Mac in 1989.
Microsoft debuted the Office brand a year later in October 1990, and this was available on Windows 3.0.
Bill Gates gave the go ahead for Office applications to debut on Mac OS instead of Windows because Apple's platform allowed for easier experimentation. At the time, the Windows ecosystem was more restrictive. Indeed, in an internally leaked email, Gates said: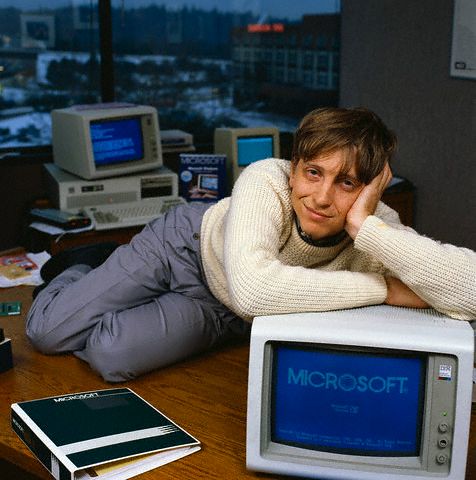 "Mac Office is so much less critical to our business than Windows, we have the flexibility to test out new things in the product and in its marketing before we try them on Windows … I've personally also found the Mac market interesting because I've seen so many trends appear there first, and eventually become important on Windows."
By working with Apple on the release of Office apps on Mac, Microsoft was entering into a situation that was win-win for both companies. At the time, Mac was the dominant development platform, so it was the logical place to grow the apps. However, far from acting as a beta testing base, Mac OS helped Microsoft gain more credibility in the business world. In turn, Apple was able to push Mac as more than just a toy and start selling it as a legitimate tool in the enterprise market.
There's also no denying that at the time Mac was the leading desktop platform, at least amongst the business customers who would be purchasing Office. Certainly, the suite was not a consumer-fronted package back then as it cost a cool $850 dollars. Adjusted for inflation that would be around $1,750 today. Take that, all you who resent having to purchase Office in 2019.
Those were the days when Microsoft and Apple were actively developing the market together. For example, Microsoft became the first Mac developer (yes, the company was known as a Mac dev back then) to release applications on CD ROM. You guessed it, those applications were Word, Excel, Mail, and PowerPoint.
Microsoft Office – The Evolution
Since that genesis release thirty years ago, Microsoft Office has come a very long way. For a start, from being a set of apps attempting to woo business users, Office is now a fundamental tool for millions of organizations around the world.
Over the thirty years of its existence, Microsoft Office has been through 16 major release versions, ranging from Office 1.0 to Office 16.0:
| | |
| --- | --- |
| Microsoft Office 1.0 | November 1990 |
| Microsoft Office 3.0 | August 1992 |
| Microsoft Office 4.0 | January 1994 |
| Microsoft Office 95 (7.0) | August 1995 |
| Microsoft Office 97 (8.0) | November 1996 |
| Microsoft Office 2000 (9.0) | June 1999 |
| Microsoft Office XP (10.0) | May 2001 |
| Microsoft Office 2003 (11.0) | November 2003 |
| Microsoft Office 2007 (12.0) | January 2007 |
| Microsoft Office 2010 (14.0) | June 2010 |
| Microsoft Office 2013 (15.0) | January 2013 |
| Microsoft Office 2016 (16.0) | September 2015 |
Office has not just become synonymous with Windows; it has also become synonymous with automated enterprise productivity across the board. More so than any rival, Office is the de facto suite for businesses and widely recognized as the most complete productivity suite. So much so, modern Office versions are running on over one billion devices around the world.
A 2017 study from Spiceworks highlighted just how dominant Office is in the workplace.
Still, it feels like Microsoft has plenty more room to grow the suite. The company already expended the core Office idea by launching Microsoft Office 365 in 2011, which transformed the service by making it available on the cloud and as a subscription.
Microsoft Office 30th Anniversary Highlights Differences Between Then and Now
When Microsoft Office launched in 1990, a year after its apps debuted on Mac OS, installing the suite was a tiresome process. Naturally, installing almost anything in those days was a hassle, but Microsoft Office was particularly annoying. That's because version 1 on Windows leveraged a graphical installer to install the suite, and then separate installations through a DOS-based interface for each application.
Users back then also needed some knowledge of commands that would put apps onto files on a disk. For example, Microsoft Word would install files into C:\ while Excel would need a user-created path and file. Despite Office being sold as a bundled suite, the apps back then were very much individual and fragmented.
In contract, installing Office in 2019 is a breeze. There are several portals for downloading the suite (browser, individual apps, on mobiles) that just require a few clicks to get the programs on the device of your choice.
This leads to availability across a wider range of platforms and devices. Of course, back in 1990 Microsoft was limited in how widely it could spread the suite as technology only allowed for certain devices. These days, Microsoft Office is available on smartphones, PCs, tablets, and other devices while also functioning across platforms (Windows, Mac, iOS, Android, and more).
Furthermore, the suite is now integrated across those services. I am currently writing this article on Microsoft Word on a Windows PC. I could pause my writing now, head to the coffee shop, and finish this piece on my Android smartphone while sipping a latte. It is hard to believe Microsoft ever envisioned Office would become such a dynamic platform.
Usability has become a big part of Office, as it has most programs seeking a wide userbase. That was less of a problem back in the early days of the service when most computer programs were relatively complex and designed mostly for a select enterprise userbase. While I personally feel nostalgic thinking about the drop-down menus and task panes of old Office, Microsoft took a big step towards greater usability with the introduction of a UI called the Ribbon.
Debuted with Office 2007, the Ribbon allowed quicker access to features, giving tools to less experienced users to leverage more power from the suite. That's just as well as Microsoft Office now supports over 1,600 separate commands.
30 Years Young
So, Microsoft Office may be entering its third decade today, but updates and support mean the suite remains as necessary to organizations as it did in 1989 when Word, Excel, and PowerPoint landed on Mac. In fact, the suite is now more fundamental than it has ever been, with students and general users also relying on its apps and tools on a daily basis.