Apple will introduce its new iPhone models later today, and we already know plenty about what to expect. For example, there will be three devices introduced, one will be a 5.8-inch OLED iPhone (iPhone Xr), a 6.1-inch LCD device, and a 6.5-inch OLED (iPhone Xs and Xs Max). All of the new products will maintain the design language introduced with the iPhone X.
A new report has suggested some last information for the new devices. Specifically, a report points to one of the iPhones receiving dual-SIM capabilities. A SIM tray for one of the devices was posted on Chinese market Weibo.
If you are unfamiliar with a dual-SIM handset, it essentially allows users to load two SIM cards and switch between them within the device. Yes, this means two numbers and two networks on the same handset. It's a desirable choice for business users or people who frequently travel.
Android devices have had dual-SIM capabilities for years, so Apple will be behind the curve again. However, those locked into iOS will certainly appreciate the introduction.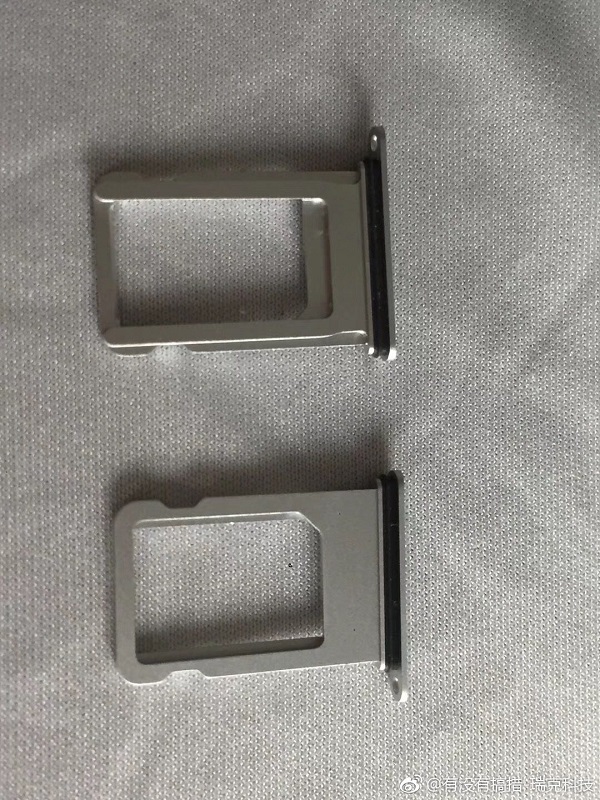 One question remaining is which of the three devices will get the dual-SIM support. Yesterday we wrote that the iPhone Xr will be in limited availability and come with lesser features. Apple wants to differentiate it from the more expensive Xs series.
However, Dual-SIM is something that could be reserved for the cheaper model. The limited availability of the iPhone Xr could mean it is only available in emerging markets. With that in mind, dual-SIM is an increasingly popular feature in countries like China and India.
Colors
Incidentally, the report also says the six colors available for the new model iPhones will be gold, grey, white, blue, red, and orange. Some of those colors are interesting. For example, we have only seen Apple use colors like blue and orange on its plastic devices.
We know all iPhone smartphones announced today will carry the iPhone X design, meaning glass rear. It will be interesting to see how Apple uses louder colors like orange, blue, and red. Of course, the company has a solid track record releasing colorways few thought would work, such as gold and pink.