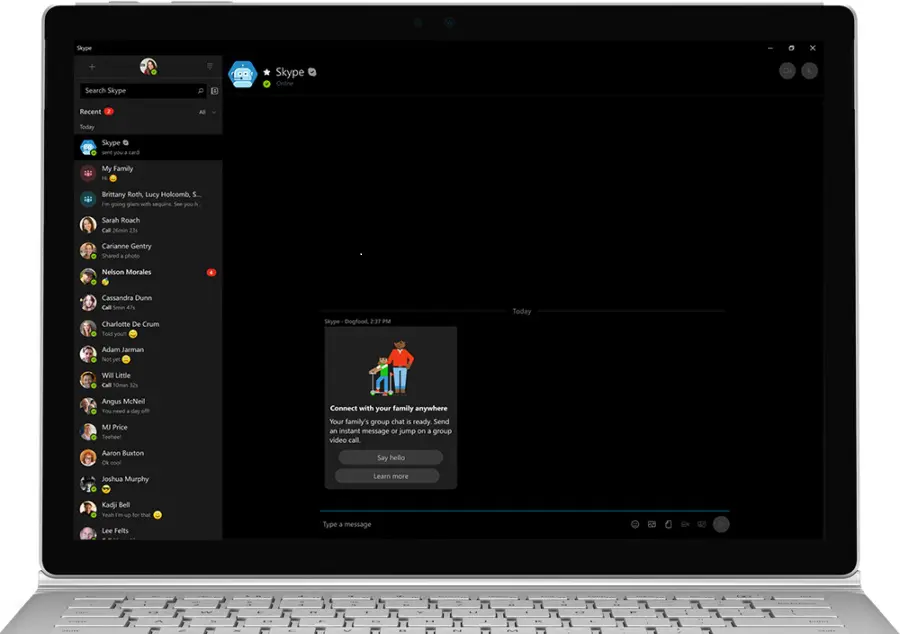 Skype users are getting a useful new feature that brings family members closer together. Microsoft has announced the ability to stay in touch easier, from over the world.
The company says it is important to be able to stay in contact with family and friends. Often, schedules do not meet or time zones can be conflicting. Using a Microsoft Account, Skype users can now unlock the Microsoft Family feature.
Once the feature is set up, there are several tools available for smoother communication. For example, it introduces parental controls, shared calendars, and other features. Family members attached to a Microsoft Account are automatically set as Skype contact under a "My Family" group.
"This new Skype feature creates a central location for everyone to send a quick message or jump on a group video call," Microsoft explains.
"The best part? There's no setup required. Family members will receive a notification when the group is created, and that group will appear in everyone's conversation history on whatever device they're using Skype."
Skype and Cortana
Last week, Microsoft announced it is now integrating Cortana into its chat service. With the integration, users running the Skype Preview client on Windows, iOS, and Android can now access Cortana in a pop-up. The assistant resides in the conversation view and brings numerous features.
Using the assistant, Skypers can suggest automatic responses to chats. Cortana will also deliver weather details, news, and internet information when requested. This is achieved by tapping the Cortana icon in the chat box.
Two weeks ago, Microsoft and Amazon announced a new collaboration that will see Cortana and Alexa integrated together. Both services can access the other for responses. The partnership is part of Microsoft and Amazon's belief that collaboration will push AI capabilities further.