Microsoft is extending Windows 10 Mobile´s Continuum feature to mid-range phones running with Snapdragon 617 CPUs after bringing it to its own premium Lumia devices.
Continuum, which is definitely one of the key features of Windows 10 Mobile will also be supported by Windows smartphones that run on Qualcoomm´s Snapdragon 617 processor.
Microsoft has been subtle in introducing the support for Snapdragon 617 processor on the official Microsoft Continuum support page. However, the news was confirmed earlier, when the Japanese tech firm NuAns launched its Neo smartphone, which comes equipped with the Snapdragon 617 processor and already provides Continuum support.
The Continuum feature of Windows 10 Mobile enables users to run Universal Windows Apps on a big screen using their Windows smartphone. The option becomes available when the user connects his Windows 10 Mobile phone wirelessly or via the the optional $99 Display Dock to a keyboard, mouse and monitors or TV screens.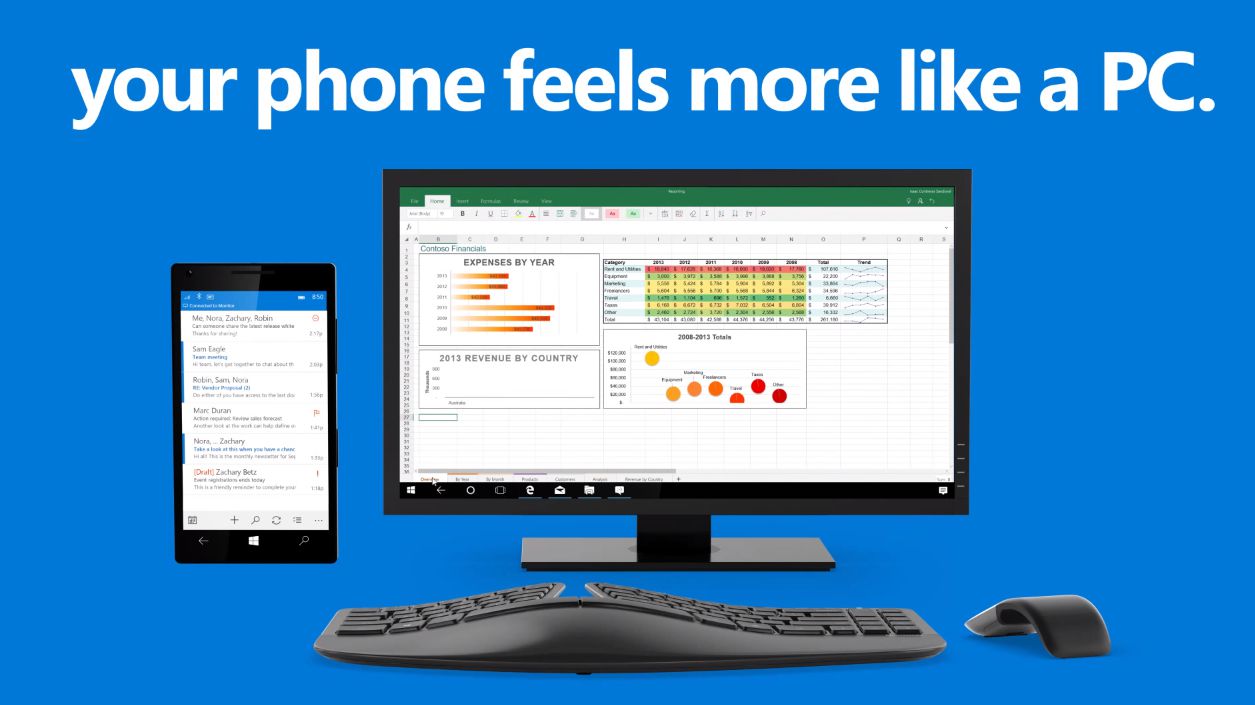 Low end Lumia models won´t get Continuum
As for now, the NuAns Neo is the only Windows 10 Mobile device that supports Continuum, besides the high-end Lumia 950 models. Since the current mid-range Lumia smartphones are equipped with older processors, users with older Lumia smartphones won't be receiving support for Continuum.
The extended support for Continuum shows that Microsoft intends to bring more budget-friendly devices into the fold. The concept of creating a mobile Windows desktop is directed towards the enterprise market, which means that budget-friendly devices with the Continuum feature would be appealing to the users.
While Microsoft paves the path for Continuum to be adopted widely, it is the practicality that will put it to the test.
Source: Microsoft, Windows Central