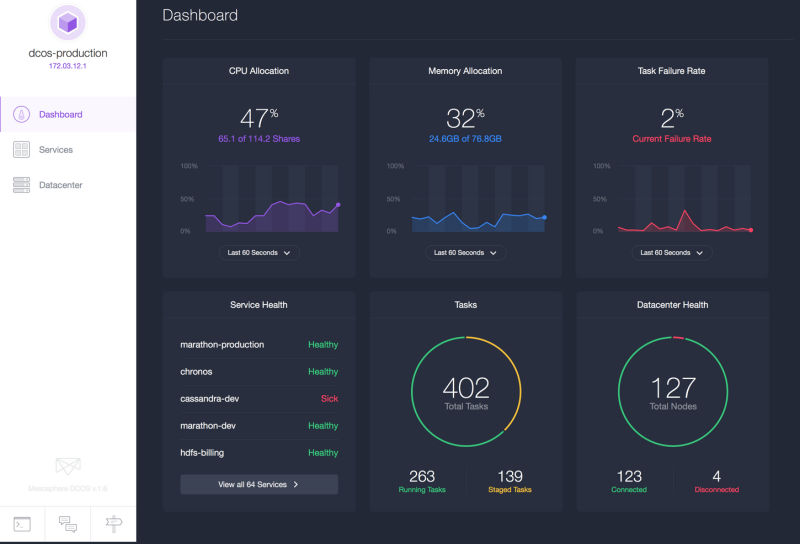 Microsoft and Hewlett Packard Enterprise have both contributed to startup company Mesosphere, a company that develops an open-sourced based "data center operating system".
The company held a funding round and raised $73.5 million, with HP Enterprise leading the funding, followed by Microsoft with an undisclosed amount that was still described as the "lion's share" alongside HPE.
Over all of its funding rounds, Mesosphere has now raised a total of $126 million and company is now able to release build 1.0 of its Marathon open source data center management software.
Alongside the container management software, a continuous integration (CI) and continuous delivery (CD) solution called velocity has also been launched.
Mesosphere is creating a range of open-source products that enterprise customers can download at no cost, but there is also a commercial package that delivers the company's Mesos data center technology. The hope is enterprises will adopt the new software to perform automatic tweaks to systems.
"A large number of major companies, including eBay, already run massive CI/CD environments built on Mesos, Jenkins, Docker and other tools in order to speed up the process of pushing code live and making developers more agile. Velocity brings these same capabilities to every type of company."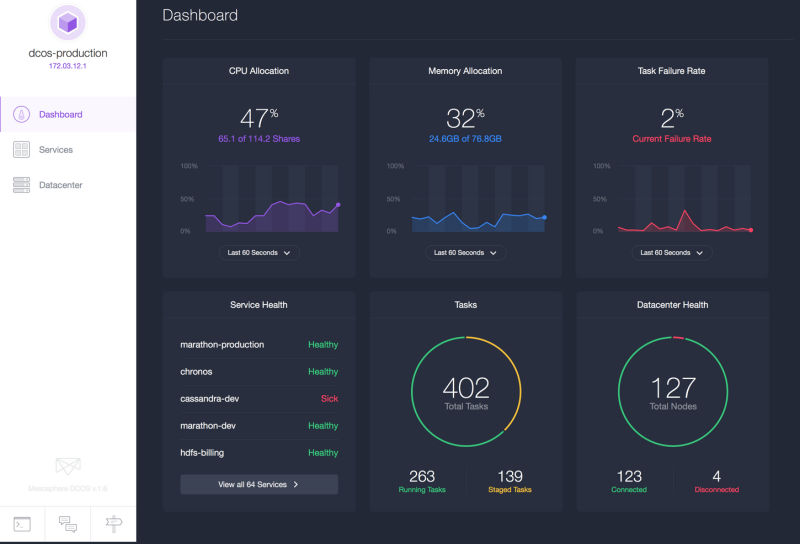 DOCS was the first product launched by Mesosphere last year, a datacentre scale operating system that the company says is the first of its kind. The insterest from Microsoft started last year when DOCS was introduced on Azure, Microsoft's leading cloud service.
The products will help businesses better manage data centers by aiding in the creation of applications that run on microservers, while also automatically operating mass production containers. Mesosphere is talking the solution up as the most exciting open source development since Linux, which will run big-data systems.
San Francisco based Mesosphere is still a young company (started in 2013), so shoring up backing from industry heavyweights like HP and Microsoft will give its products a boosts. No party has yet confirmed any details of commercial collaborations moving forward, but if Microsoft was willing to back Mesosphere it stands to reason that Redmond is interested in integrating the software in the future.
Tip: If you are running a data center or huge server infrastructure for your business, you can choose from many different data analytics providers for big-data systems.