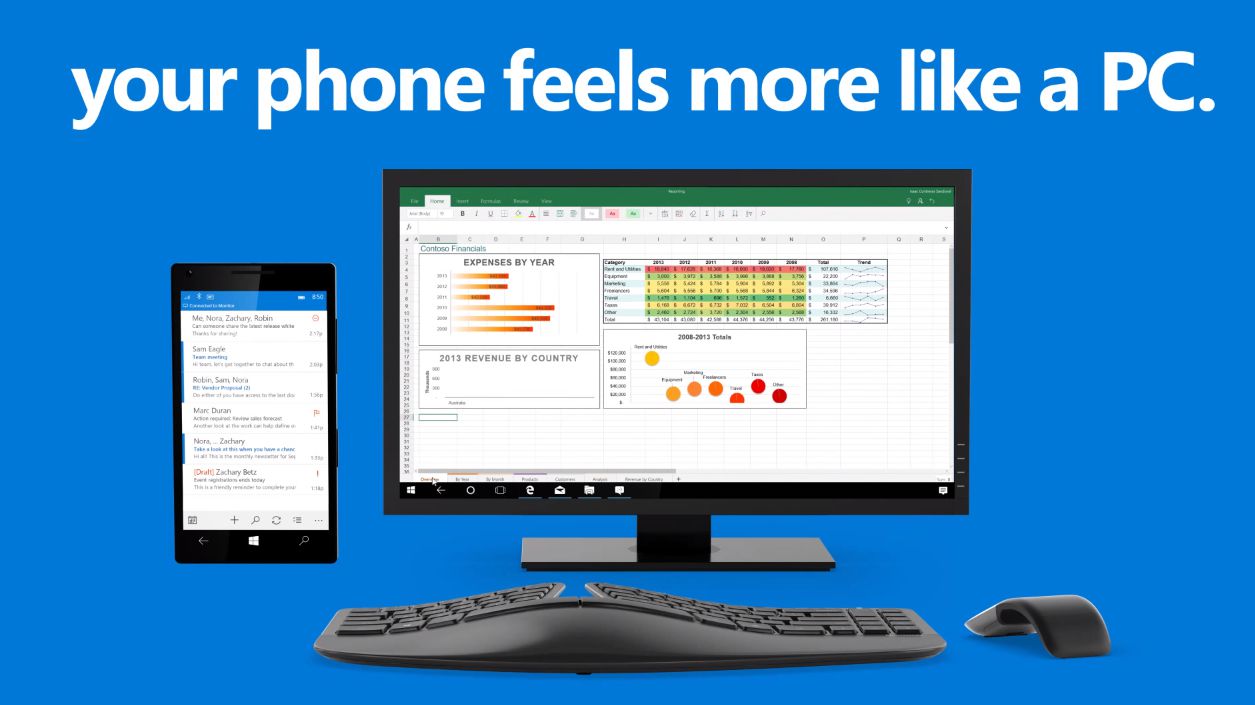 In a leaked Ad, Microsoft has shown off the new feature in Windows 10 Mobile, dubbed as Continuum. Using this feature, you can connect your new Windows 10 Mobile device with a monitor, keyboard, and mouse to use your phone just like a PC.
The small 57 second Ad gives an apt description of Continuum and how it works.
When a user connects their PC with a monitor, Universal Windows Apps like the Office Mobile Apps get optimized for a larger screen, and offer a desktop like experience with a mouse and keyboard.
Microsoft had first demoed Continuum during their October devices event showing Windows 10 desktop capabilities running on the coming Lumia 950XL Smartphone
The Ad says, "Continuum is your phone powering a second screen. Use your Apps on the second screen while using your phone, as you always do." Therefore, while using apps on the second screen, Continuum will also allow users to use their phone and make calls simultaneously.
Continuum is something which sets Windows 10 Mobile apart from competing operating systems, and allows the users to be productive on the same device that they is use commonly.
The Ad looks quite nice and promotes Continuum in an interactive way, but as of now, it still remains to be seen whether the new feature works out for the company or not.
Continuum, since its introduction, has received terrific response from all ends, and we hope that the company will release few more videos for promoting this as well as other new features in its mobile OS. It will be seen in Lumia 950, Lumia 950XL, and Acer Jade Primo as well.
Source: Wmpoweruser