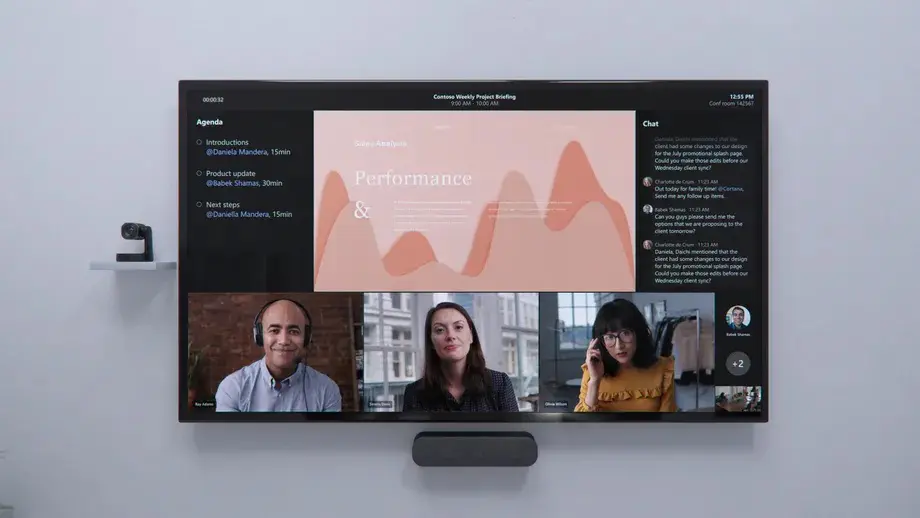 Microsoft Teams provides plenty of access to hybrid work solutions, including allowing users to share their screen to give a presentation. Commonly, this is done by sharing the whole screen or choosing the screen in PowerPoint. However, Teams also has a feature known as PowerPoint Live. Microsoft is now adding a new feature known as Cameo to PowerPoint Live.
PowerPoint Live made its debut on Microsoft Teams in May 2021. Live Presentations allows PowerPoint users to set up presentations where users can interact more deeply with details. When giving a presentation online, invitees can zoom in on slides, photos, and details in real-time.
It comes with three usage modes:
"Standout mode shows the speaker's video feed as a silhouette in front of the shared content.
Reporter mode shows content as a visual aid above the speaker's shoulder, similar to a news broadcast.
Side-by-side mode shows presenter's video feed alongside their content as they present."
With the new Cameo experience, Microsoft is adding a way to integrate a Teams camera feed directly into a PowerPoint presentation. So, no, this is not a feature based on the Cameo video sharing platform.
Coming Soon
Cameo for PowerPoint Live in Microsoft Teams is currently in development. It appears on the Microsoft 365 Roadmap under the Feature ID number 87725.
As well as allowing video feed integration into presentations, users will also be able to choose a layout and where the video appears on the slides. Unfortunately, those are all the details currently available on Cameo.
Microsoft says the feature will arrive in preview by August, so we should learn more about it by then.
Tip of the day: Whether it's for a presentation, song, or YouTube video, at some point in your life you'll need to record audio from your computer. Windows 11 has multiple options to record sound due to its litany of apps. In our tutorial, we show you how to record audio using the built-in Windows 10 Voice Recorder and the freeware audio editor Audacity.