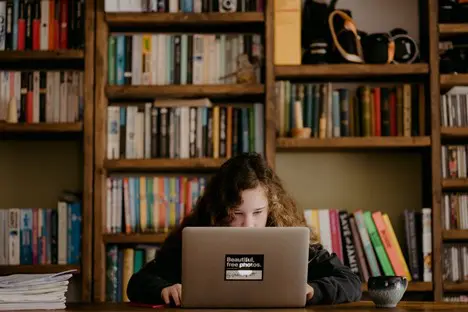 Technology has changed the way students learn nowadays. 2020 was a tough year that forced universities and companies to adapt to a new way of learning and working. Remote learning is now the new normal and technology and device developments aim to support this process and make the life of students easier.
However, there are a few windows apps that turn out to be essential. From time management apps to essay writing ones, every student can handle the challenges of a college education. Here are 5 essential windows apps for students that can boost their productivity and creativity.
Grammarly for Essay Writing
Grammarly is one of the most used windows apps for editing and proofreading. Essays on specific topics or writing assignments are among the most popular homework college students have. Teachers aim to develop the critical thinking skills of the students along with the analyzing and time management ones.
If you do not want to work with a topnotch and cheap writing service, then Grammarly is the best choice for editing and proofreading. Most students think that essay writing is about pouring your ideas on paper, but in fact, there are some extra steps students overlook. Essays should be submitted without any grammar or spelling errors, and Grammarly will do the job perfectly.
Google Drive
Google Drive is one of those Windows apps that makes learning easier, especially if there are any group projects students need to collaborate on. They need to track their progress or share files, and Google Drive offers exactly what they need.
It is user-friendly and pretty intuitive, making collaboration way easier. It offers services similar to Microsoft Suite, such as Google Docs, Google Sheets which replace Word and Excel. However, Google Drive has other functionalities, such as Google Forms which is great for students that are doing research and need to collect answers.
OneNote
OneNote is a Microsoft product, usually included in the Microsoft Suite. However, OneNote is a windows app that is used by a few people, but that offers exactly what students need. If there are students who love taking their notes during courses on their laptops and are looking for an app that allows them to organize the information, OneNote is the right choice.
It is like you have a virtual notebook you can easily navigate through. And that search function is great because it allows you to search and find information instantly, a thing hardly possible with a handwritten notebook.
OneNote comes with an inbuilt feature called OneNote Class Notebook that allows students to share their essays or assignments with their teachers. They can thus get real-time feedback and improve their writing skills. OneNote also allows students to share notes or work on the same note at the same time, which makes collaboration for group projects smoother.
MyHomework
MyHomework is a windows app that will save the time of many students. Classes, notes, homework, group project, or deadlines are just a few of the things students should not forget about.
So, organizing their time and homework is important as it helps them keep up the pace and not miss any deadlines. MyHomework is a windows app that allows students to track the classes they have been to and organize their homework based on urgency. Moreover, they can get reminders and use their own color codes.
Polar
Polar is a windows app focused on reading. Students have to read a lot of studies and books to do their research or gain new knowledge, but managing all the documents can be a challenge. Polar is that document manager that allows you to highlight the most important ideas, make annotations, and leave comments. This makes the learning process easier and their progress tracker can be a source of motivation for many students.
Conclusion
Technology has developed tremendously over the last few years and it made the learning process easier. Now many windows apps can be used by students to organize their time, take notes, share files, and collaborate with their project team. These apps help students to not miss any deadline, track their reading process, get real-time feedback from the teacher, or collect answers for their study.
As a student, it is important to take care of both your academic and personal life, and these windows apps can make this process smoother. Getting ideas for essays, proofreading, and editing the assignment, or color-coding the classes will never be easier.
About the author
Joshua Robinson is a content writer and daily contributor to an essay writing service. He coordinates the technology department. Joshua and his team strive to offer the best essays on topics such as UX Design, Windows Apps, or Coding.