Microsoft has published an update roundup blog post for users of Microsoft 365. The company details all the changes made to the subscription service during February. Added to the package through the month were a couple of new security features, Teams integrations, and plenty more.
In terms of security, Microsoft 365 has gained Microsoft Threat Experts this week. The feature is designed to "proactively hunt and prioritize threats". Elsewhere, Microsoft has added an "Ask a Threat Expert" button to the Windows Defender ATP.
Teams is a big part of the Microsoft 365 bundle these days, and in February some healthcare integrations were added. Specifically, secure messaging and priority notifications are now supported. FHIR-enabled electronic health records are now supported in Teams.
Over at the Microsoft Authenticator, which no provides security notifications to users on Microsoft 365.
PWA Office
In its blog, Microsoft also recapped its launch of a new Office application. The Progressive Web Application (PWA) acts as a replacement for the My Office app.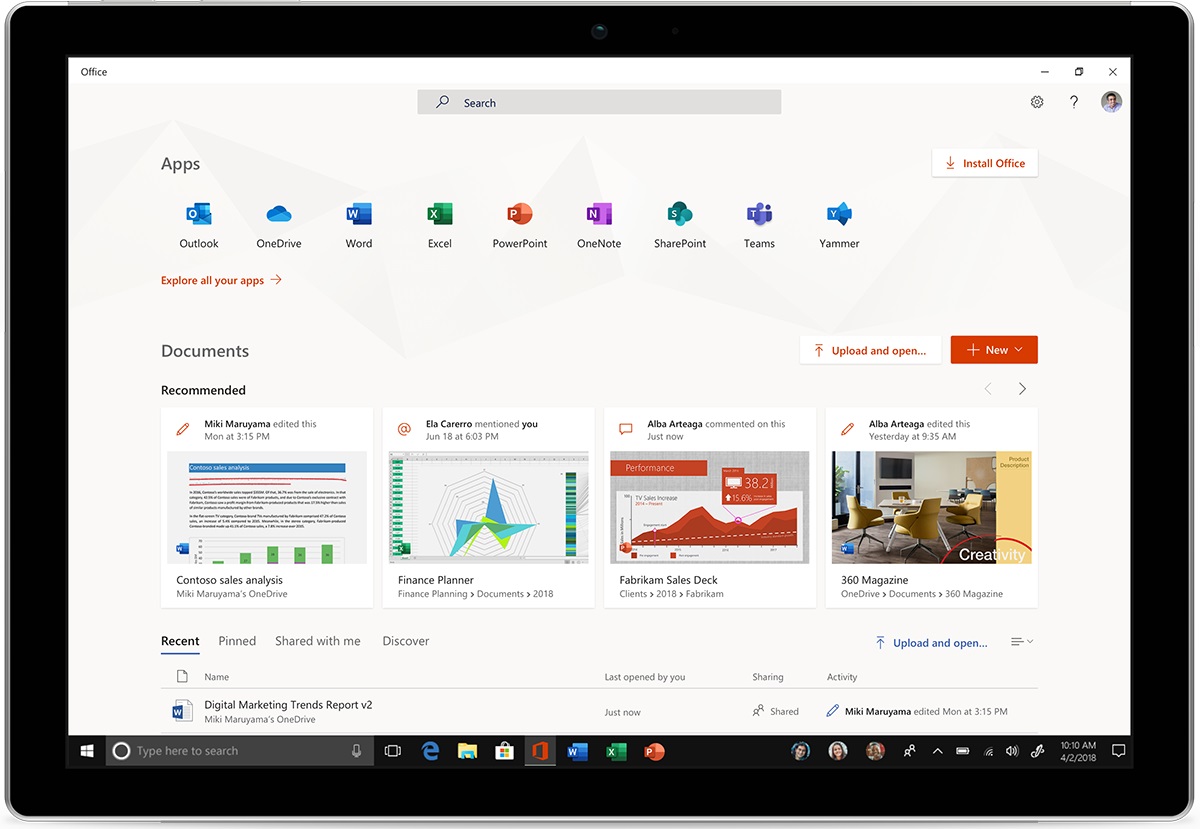 At its core the new PWA is Office.com in app form. This means the individual Office apps like Word, PowerPoint, Excel are not here. However, those apps can be launched from within the hub.
Instead, the app works as a central hub for Office apps. Here you can see things like contacts, recent documents, and more across Word, Excel, PowerPoint, OneDrive, Outlook, Teams, Yammer and other apps.
"Organizations can also take advantage of the ability to integrate third-party apps, enable users to search for documents and people across the organization, and customize the experience with their own branding."