Back in January 2016, we reported that Microsoft is working on a Windows 10 Cloud Shell, described by the company as a lightweight version of Windows designed for the modern computing world.
WindowsBlogItalia has now come across some alleged screenshots of the OS and according to their report, Windows 10 Cloud will only run apps from the Windows Store. The operating system looks similar to Windows RT.
The website has noted that Windows Store apps that are built using Microsoft's Centennial Desktop bridge, which allows developers to move their Win32 apps to the Windows Store- work on the version of Windows 10 Cloud to which they have access.
What's important here is that Windows Cloud apparently will be locked down in order to prevent users from installing apps that are not in the Windows Store. From a security point that can be seen as a plus, however, the not-so-robust collection of apps available for Windows 10 might prove to be a minus.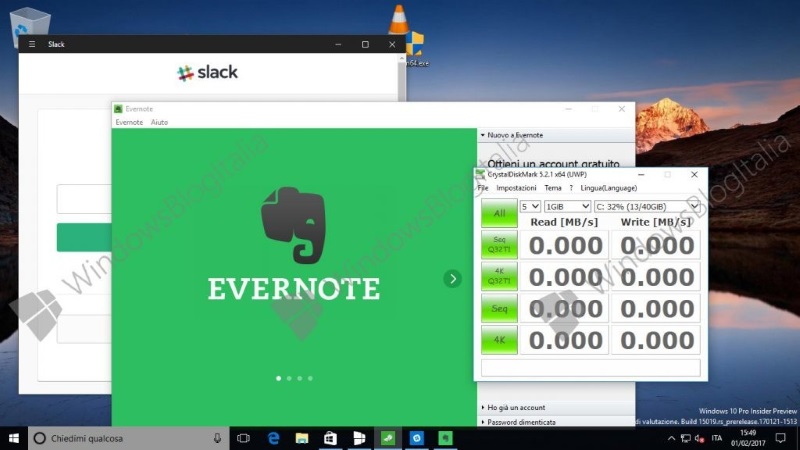 Another leaked screenshot shows resizable Store Apps, something that Windows RT didn't support. In RT, all of the Store apps were full screen and the OS had a separate desktop environment, which was mainly used for the Office RT apps.
The watermark in two of the three leaked screenshots says that it's in Windows 10 Pro build 15019. In its report, WindowsBlogItalia says that it confirmed the edition of Windows as Windows Cloud via the Registry Editor, providing a third screenshot as proof.
In terms of the launch date, Microsoft will allegedly release Windows 10 Cloud alongside the Creators Update in April. References to this version can be found in recent Windows 10 Insider preview builds. The Windows 10 Cloud is expected to be released as a lightweight, low-cost operating system perfectly aligned to take on Google's Chrome OS.