With the Holiday Season just around the corner, Microsoft has detailed its Black Friday deals. The Microsoft Store will be full of hardware offers for Windows 10 PCs and various accessories. Customers interested in the offers can get them online or through bricks and mortar Microsoft Store locations.
If you are looking for some new Windows hardware, Black Friday would certainly be a good time. For example, Microsoft Store deals include up to $430 off select Surface devices and bundles. Unfortunately, but expectedly, there are no offers on the recently launched Surface Studio.
However, customers can pick up the Surface Book i5 256GB from a Microsoft Store with at least $400 off. Other retailers also have offers, such as Best Buy with a Surface Pro 4 128GB and Signature Type Covers bundle for $599.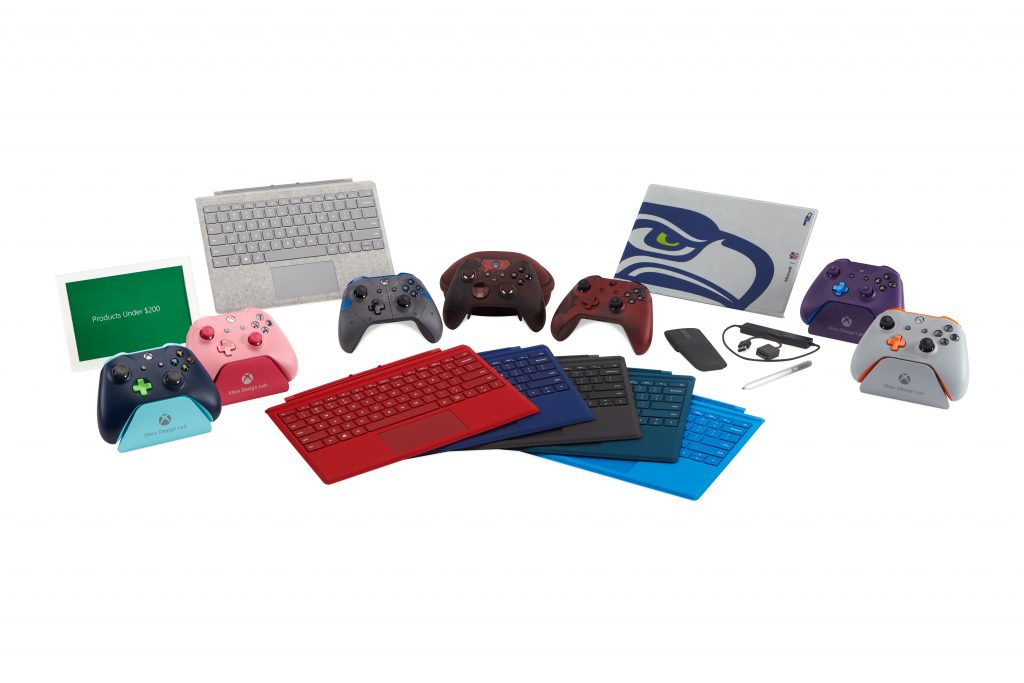 Customers looking for an Xbox One S on Black Friday are in for a treat. Microsoft says its market-leading console is now the cheapest it has ever been. Between Nov. 24 – 28, consumers can get $50 off any new Xbox One S bundle, starting at $249. Those looking to get a deal before Black Friday can save $50 on any new 1TB Xbox One or Xbox One S bundle between Nov. 20 – 23.
Lastly, there are a number of deals on Windows 10 PCs. For example, major Microsoft partners like Dell, HP, and ASUS are all slashing prices on laptops and desktops.
Full Microsoft Store Black Friday Deals
Surface:
    "Microsoft will offer deal of up to $430 off select Surface devices and bundles between Nov. 24 – 28 at Microsoft Store and Best Buy locations. This includes at least $400 off the Surface Book i5 256GB, exclusively at Microsoft Store, microsoftstore.com and an exclusive Best Buy bundle with Surface Pro 4 128GB and the Signature Type Cover for $599."
Windows 10 PCs:
"For all of the power of Windows 10 PCs below $500, Microsoft Store and microsoftstore.com will be offering Dell Inspiron PCs starting at $399 and the HP Notebook 15 for just $299.
Best Buy is offering the HP X360 for $229 or Lenovo Ideapad for $400.
Office Depot has HP laptops NT Ci3 for $269 and NT Ci5 for $329.
You can get the ASUS Transformer Mini T102 for $299 from Amazon.
You can get a $99 Inspiron 11 3000 from Dell.
For all the bells and whistles, Costco members can save $300 on a Dell XPS 13 from Nov. 25-28 or $100 off the Acer Spin 5 Nov. 24-28.
Best Buy is also offering $150 off the Lenovo Yoga 910 from Nov. 25-28 or a $200 instant rebate on the Samsung Galaxy TabPro S until Nov. 19."
Xbox and Surface accessories:
"This Black Friday save on customized covers and devices that let you personalize a one-of-a kind gift sure to match any unique style. Enjoy free engraving Nov. 24 – 28 when you design your own custom controller with Xbox Design Lab. You can also save $10 on select Xbox Wireless Controllers and Xbox Stereo Headsets. Also, don't miss the Complete Your Desktop deal, save $200 when you purchase a Surface Dock, Surface Mouse and Surface Keyboard from Nov. 24 – Dec. 24 at Microsoft Store, microsoftstore.com and online at BestBuy.com."