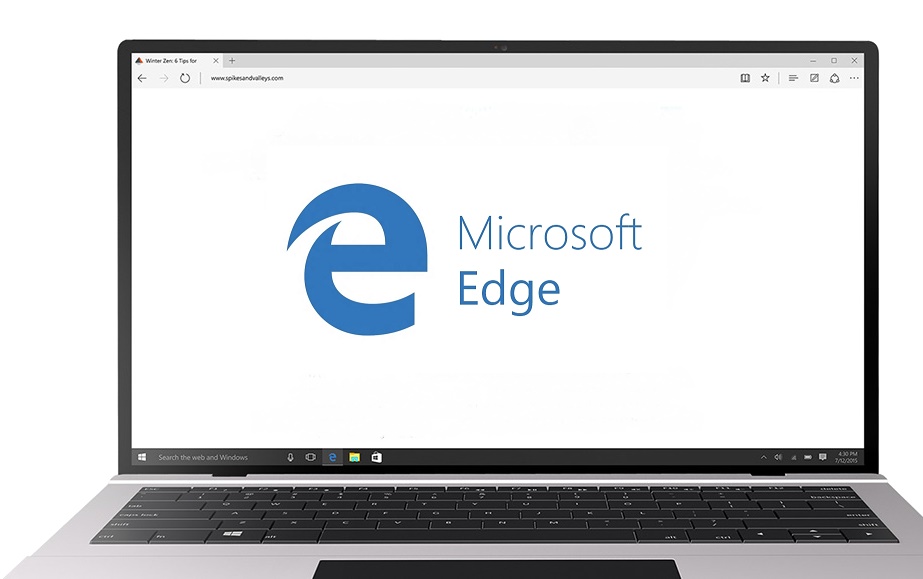 Last month, Microsoft stated that its Edge browser was the most power efficient one on the market.
Results from own benchmarks seemed to show that Edge was superior. The test was actually designed to show how poor market leader Google Chrome is at managing power, but it actually upset Opera in the process.
In response, Opera carried out its own test, with its own browser coming out as a winner. They also said Microsoft had not been clear enough about its benchmark criteria.
PC World then stepped in as a third party with some own tests and confirmed that indeed Microsoft's Edge was the leading browser for maintaining battery life.
In an attempt to substantiate those findings, Microsoft has now come out with technical details about Edge and the benchmarks.
According to the company, Edge "was engineered to take advantage of Windows 10 platform features that keep the CPU in low power states during video playback.  It does this by offloading CPU intensive video processing operations to power efficient peripheral hardware found in modern PCs and mobile devices. This starts with the use of Microsoft DirectX video acceleration (DXVA) to offload decoding of compressed video.  For rendering, Microsoft Edge also works with Multiplane overlay display hardware and sophisticated graphics and UI compositing features to offload video rendering operations. This significantly reduces memory bandwidth required for video processing and compositing at the display."
They also say that "thanks to CPU management in the Windows 10 media stack" the CPU would keep running in the lowest power states possible and use "lower refresh rates during full screen playback of film based content."
The main argument of Microsoft is here that this does not only save power by reducing memory bandwidth. In addition playback quality would also be improved by reducing video judder. Such judder is "caused by the conversion of the film frame rate (24 Hz, for example) on displays running at 60 Hz," Microsoft explains further.
This means that in addition to improved battery life, Edge also offers higher quality video playback. Microsoft says they tested this with Netflix which "sent higher resolution and bitrate video to Microsoft Edge compared to the other browsers." Here their results:
| | | |
| --- | --- | --- |
| | Maximum Resolution | Maximum Bitrate |
| Microsoft Edge (EdgeHTML 13.10586) | 1080p | 7500 |
| Opera 38 | 720p | 4420 |
| Mozilla Firefox 46 | 720p | 4420 |
| Google Chrome 51 | 720p | 4420 |
Browser market share vs. efficiency
At the moment Google Chrome is by far the dominating their browser on Windows PCs. The main reason for this is because Google Chrome spread like wildfire when it was young and offers a multitude of diverse extensions.
Moreover, it is available for iOS and Android. Hence, the easiest choice for most PC users is to follow the global trend. It creates a community and shared experience.
But Microsoft is hoping to move the trend in their direction. They want to transfer more users on to their Edge browser for Windows 10. In fact, Microsoft's Edge team performed a test comparing:
Users could be skeptical
Users might question a Microsoft test that conveys Microsoft technologies beating out its competitors. Yet, Google Chrome does have a history of using a lot of power on Windows and Mac OS. In contrast, Edge starts up more quickly and was built to integrate with Windows in order to connect with Cortana.
Where Edge lacks functionality is in saving web pages and extension support. Nonetheless, Edge really seems to consume 70 percent less battery power than Chrome. This may be a factor of significance in an increasingly green world. Outside of battery and speed, there aren't any browsers that are significantly better than the other.