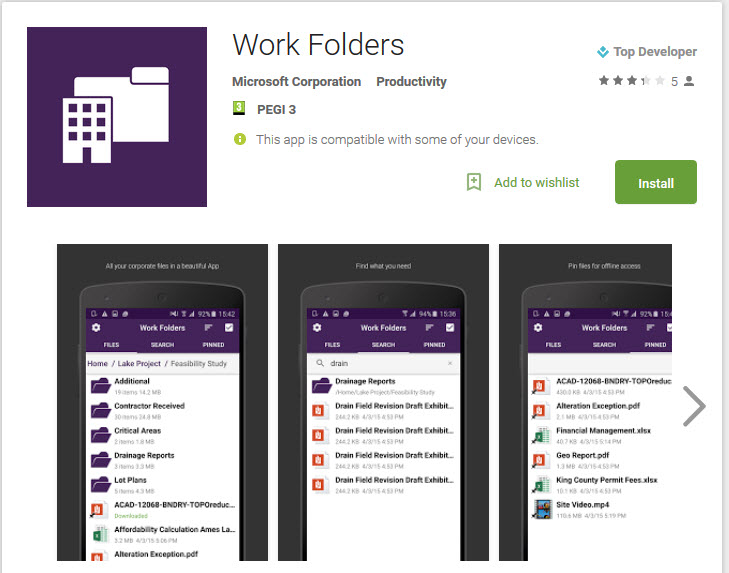 Microsoft has expanded its Work Folders service to the Android ecosystem, making the app available through the Google Play Store.
The company first launched Work Folders across platform last year, when the Windows Server feature made its debut on Apple's iOS platform.
Work Files is used for organization, giving accounts the ability to access files for offline work, while also sync files across devices. The service is an alternative to the potentially unsecure internal document system, allowing internal file sharing and document editing, but storing vital information on a secure server.
Microsoft has already integrated Work Folders deeply into the Windows ecosystem of course, but the service is still new for Android users.
You will need to have an account that is accessible through your employee, so just downloading the app is not enough to use the service.
The Android application gets some noteworthy features, including:
Access your work files and folders on your devices.

Pin files so that you can view them while you're offline.

Files are encrypted and protected by an app passcode, keeping others out.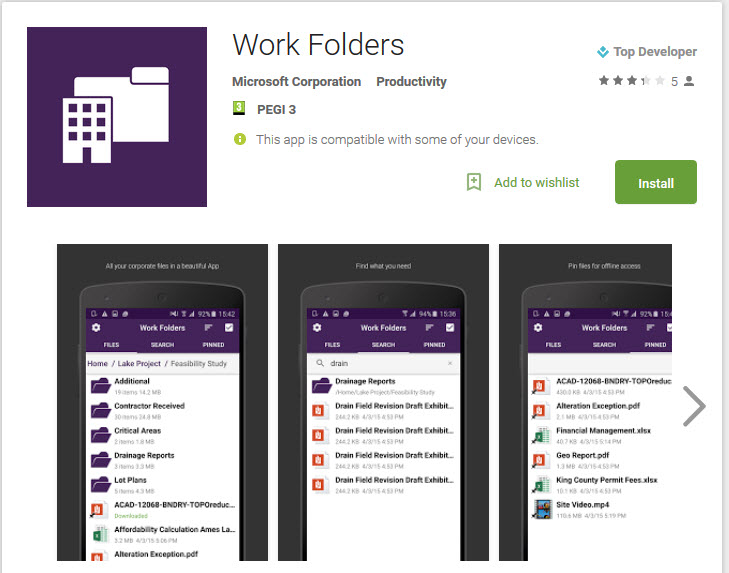 Microsoft's service offerings are now fairly extensive on the Android platform, highlighting the company's growing ambitions as a cross platform provider. Aside from its products, Microsoft also make huge money from Google's OS due to patent licenses, offering the company a consistent bottom line from the rival platform.
Just last week, Microsoft announced a patent agreement with Rakuten that will allow the company to expand its portfolio for devices running on Android and Linux.
SOURCE: Google Play Store