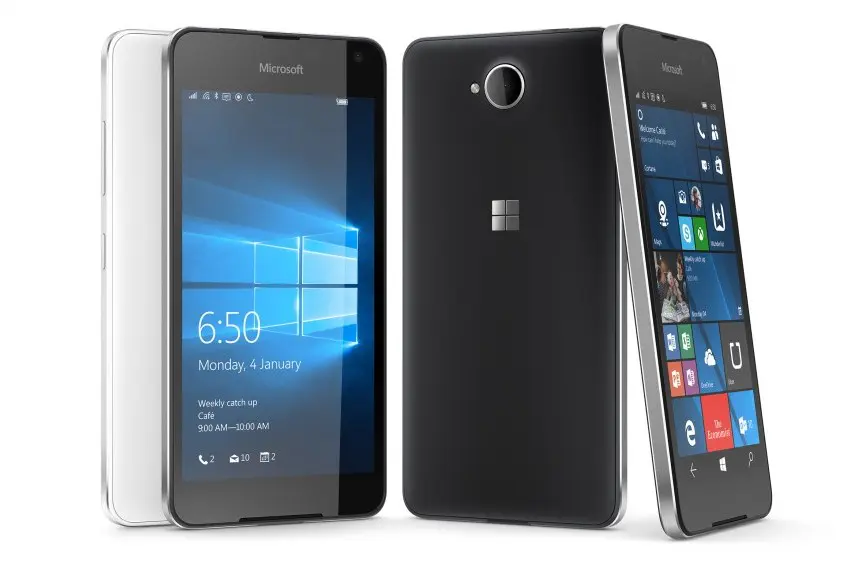 Microsoft's answer for the burgeoning budget phone market, the Lumia 650, can now be pre-ordered online from the Microsoft Store.
The listed price for the Lumia 650 in both the U.S. and Canada is set at $199, which is aimed to attract price-conscious customers. The website says that it will ship the phone out before the end of the month.
The Lumia 650 was only officially introduced back in February, but tales and signs of its presence have reverberated long before that.
If there's one thing that most people agree on is that it has the look and feel of a premium offering, thanks to the aluminum body. It's simply a gorgeous phone.
Lumia 650 specs
Seeing that looks alone won't sell a device, here's a quick reminder of what it is packing under the hood.
The phone comes with a 5-inch HD OLED display and is powered by a 1.3GHz Quadcore Snapdragon 212 chip with 1GB of RAM. Unfortunately, this does mean that it won't support Continuum mode.
The rest of the specs include 16GB internal storage with support for expandable storage via microSD card (max. 200GB), 8MP rear camera and 5MP front-facing cam (both f/2.2 aperture), 2,000mAh battery, NFC, Bluetooth 4.1, WiFi b/g/n, accelerometer, GPS, GLONASS, and LTE.
https://www.youtube.com/watch?v=15nAJorLmHY
Availability elsewhere
Microsoft has stated that they plan to release the Lumia 650 worldwide. It's now available in select European market, such as the UK and Ireland. In addition to the U.S. and Canada, pre-order has also started for customers in Germany, France, and Italy.
It's expected to come to Mexico and India as well, though there's no confirmation yet on the release date.
Is it worth getting?
It depends on how you're planning to use your phone. Despite some concerns about the overall specs, it should run most productivity applications, such as checking e-mail, edit documents, and tracking work-related projects on the go, with aplomb. The dual-sim card support will also come handy if you prefer to separate your personal and work lines.
It's a different matter if you're a gamer who demands only the best performance when playing graphics-intensive games. In which case, you may want to wait for the upcoming Alcatel Idol Pro 4 instead, as it packs a much beefier specs.
Source: Microsoft Store