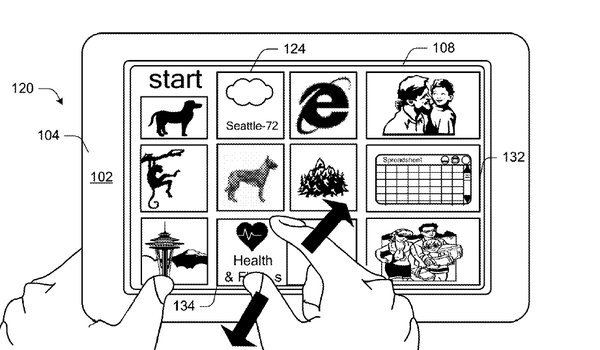 Microsoft has patented the 'Exploding Tiles' feature from the never released Nokia McLaren smartphone, sparking speculations that it might be brought to life in the future.
It appears that Microsoft has taken the idea from the never-released Nokia McLaren smartphone and sees some possibility to add it to future versions of Windows 10 Mobile.
The patent documents offer some insight how the Exploding Tiles would work.
"Gesture-based techniques can be used to interact with an application representation to cause one or more visible targets to appear adjacent the representation. The individual targets are individually associated with some type of application functionality (a quick action or a deep link into content associated with the application).

An individual target can then be selected (touch-selected) by a user to initiate the associated functionality. The application representation can include any suitable object including an icon, a tile, or so on."

The 'exploding tiles' feature, which Microsoft calls 'Mix View', allows users to use a specific function of an app without having to launch the app itself.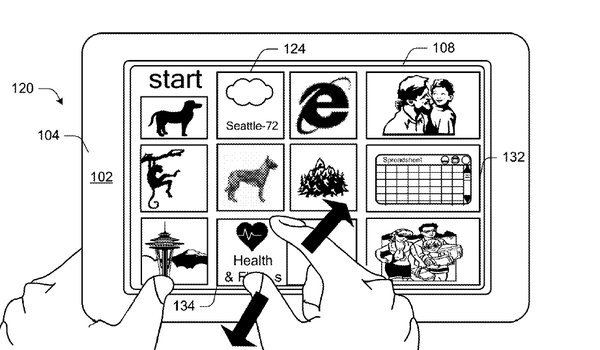 The feature lets users tap on the tile of any app on their Windows phone to make them automatically 'explode' into choices of smaller tiles that present functions of the app.
With this patent information at hand as Microsoft prepares for its upcoming 'Redstone' update, it will be safe to assume that the feature's inclusion will be among those most requested by users.
Source:Free Patents Online via @h0x0d on Twitter