An exclusive report from WMPU suggests the Windows 10 Mobile flagship teased by Alcatel will be called Idol Pro 4. The phone is expected to compete with high end smartphones on Android and iOS.
Alcatel dropped a bit of a surprise at CES last month when the company said it would launch a "superphone" that will run Microsoft's Windows 10 Mobile platform.
A superphone would suggest a handset that could compete with the best flagship offerings on Android and iOS, and it seems that the Idol Pro 4 will do just that.
The Chinese company stated recently that it is committed to the Windows 10 Mobile platform and that several handsets will launch this year, all running the OS.
We have already seen the first of those products, the OneTouch Fierce XL, which is an entry level effort with a modest $139 price tag through T-Mobile in the U.S.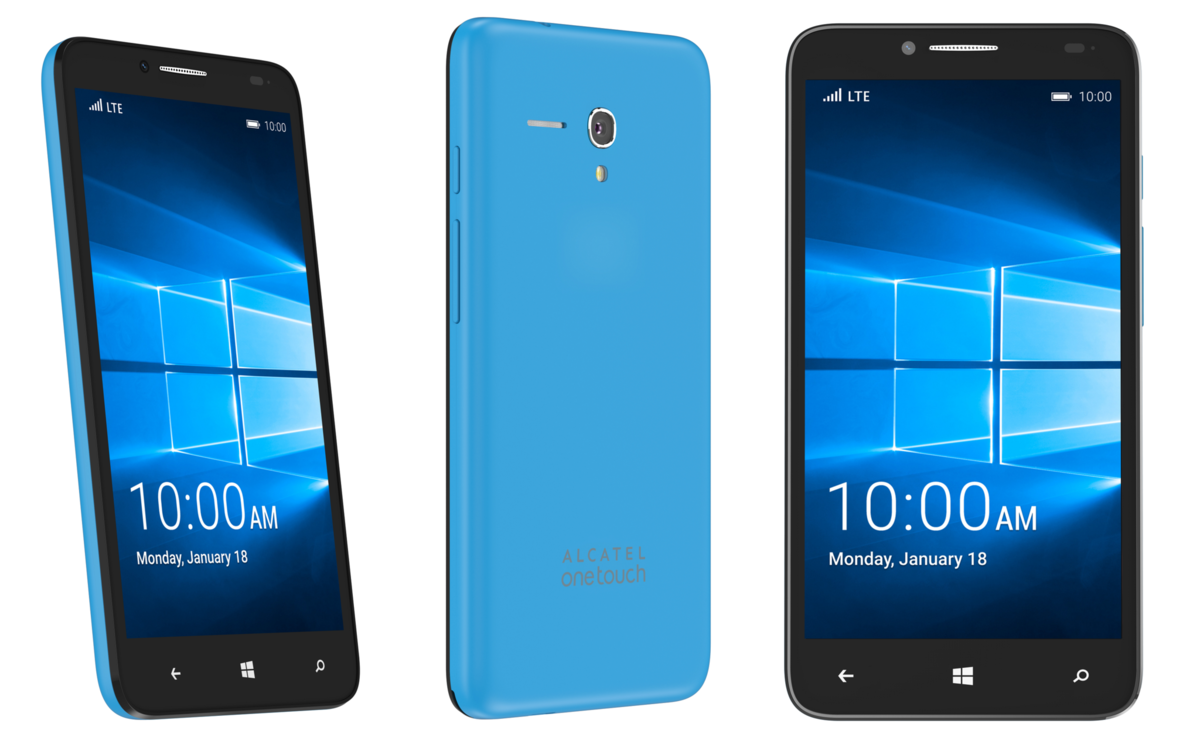 All eyes are really on this so-called superphone however, and WMPU has obtained details regarding the handset, which will be the latest in Alcatel's Idol flagship range. The Idol Pro 4 will live up to its superphone billing with top of the line hardware, perhaps giving consumers a genuine alternative to Microsoft's own Lumia 950 and Lumia 950 XL smartphones.
The handset will sport Qualcomm's new Snapdragon 820 processor, the current premier CPU in the mobile space. Other high end specs will include at least 3GB of RAM and a Full HD 1080p screen, although don't be surprised if the Idol Pro 4 arrives with a Quad HD resolution display.
According to the report, Alcatel is also adding Continuum support, meaning the Idol Pro 4 can be docked to a monitor to act as a portable PC. It's a fantastic feature of course, and one Microsoft should really be pushing as a differentiator between Windows 10 Mobile and rival platforms such as iOS and Android.
Aside from that, the Idol Pro 4 will apparently land in the United States later in the year, with T-Mobile taking on carrier duties for the device.
SOURCE: wmpoweruser