Microsoft has rolled out an update for iOS as well, but the major overhaul comes for the Android counterpart with an updated user interface, local searches and a floating search button.
Google probably will continue to dominate the search engine scene for a long time, but Bing is slowly catching up and now holds a share of more than 20 percent of the US search engine market.
With the new update, Bing for Android now offers a search experience similar to Google. Using data from its Action Graph and other techniques, Bing is now also capable to show an immediate response for any search query.
As Microsoft writes on its Bing blog, the new app has been revamped to bring "together the information you need, connected to the apps you trust, to help you "find" and "do" faster and easier than ever before.", and the ability to "get snapshots of information, available on-tap and in-context, while using other apps."
With the same robust search experience, Microsoft also adds the following features to the Bing app for Android:
Near Me – Find the best of what is close to you
Restaurants – See restaurants organized by ratings, deals, delivery, and online reservations
Images and Videos – See popular people or animal searches or music videos or viral videos
Actionable answers and connections to apps for movies, restaurants music and more
While the above features were released for the Bing App for the iPhone months ago, the latest update introduces some new features to both app versions. In the Near Me section of the app, iPhone and Android users can now tap on Gas Stations to see the gas prices at stations around them, with data provided by GasBuddy.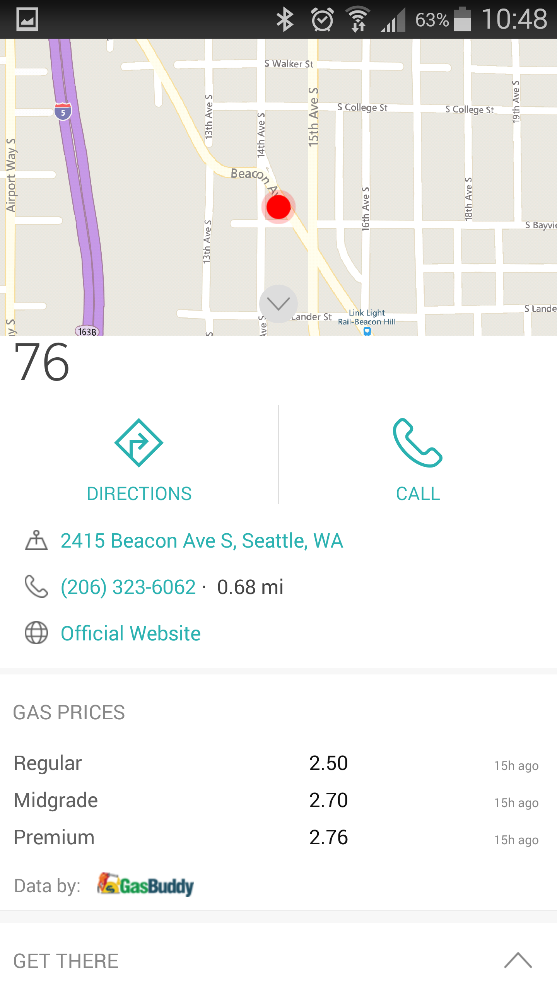 In an attempt to make the Bing app a wholesome search experience, Microsoft has also added a Barcode scanner to facilitate price comparisons using the web stores of online retailers. The also new Deals section provides a Groupon-style experience by highlighting the latest offers and discounts at restaurants and stores near you.
Source: Microsoft