A discussion on Reddit has revealed that Microsoft recently acquired surfacephone.com and that the company also owns the domains surfacelaptop.com and surfacecar.com.
A week after Microsoft China accidentally leaked Lumia X as a Continuum supported device, rumors of the Surface Phone spark even more anxiety among Windows fans.
Although Microsoft has been tight-lipped about the Lumia X and Surface Phone rumors, the company's actions of buying out Surface-related domain names speaks volumes.
All of the three domain names mentioned on Reddit – surfacephone.com, surfacecar.com, and surfacelaptop.com redirect to the official Microsoft Surface website.
Jumping to the conclusion that Microsoft has new Surface brand products in the works would be uncalled for, since many companies buy domains related to their services and products.
An interesting fact to note is that surfacephone.com was initially owned by Melbourne IT DBS in 2007, and it was only recently in April 2015 that Microsoft acquired the domain name. The fact that all of the above domain names redirect to the official Microsoft website, suggests that Microsoft may have something planned for them in the near future, if not right away.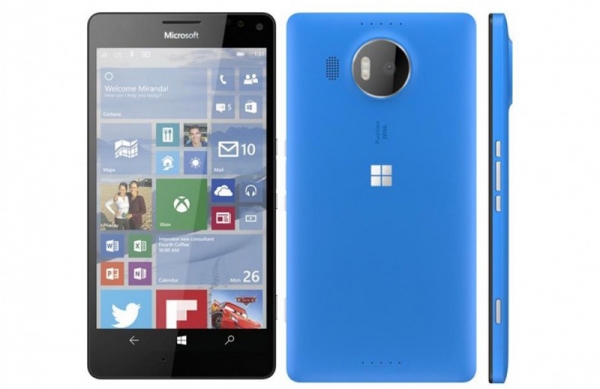 Microsoft´s current top model: Lumia 950XL
Microsoft's Chief Marketing Officer, Chris Caposella had already hinted back in December the possibility of a groundbreaking phone for Windows lovers.
"We need some sort of spiritual equivalent on the phone side that doesn't just feel like it's a phone for people who love Windows. It's got to be a phone where it's like, 'Wow, that's a real shock or that's a real breakthrough, and that's going to make me (as a hypothetical Apple fan) pause before I buy my 17th iPhone.' And we need time to actually go build that."
Two weeks ago, a suspicious Geekbench listing of a powerful Windows Phablet heated up rumors that Microsoft indeed might be working on a Surface Phone. The listing mentions a Phablet powered by Qualcomm´s Snapdragon 820 CPU, the Adreno 530 chipset, 43GB storage and a 2560 x 1439 resolution display.