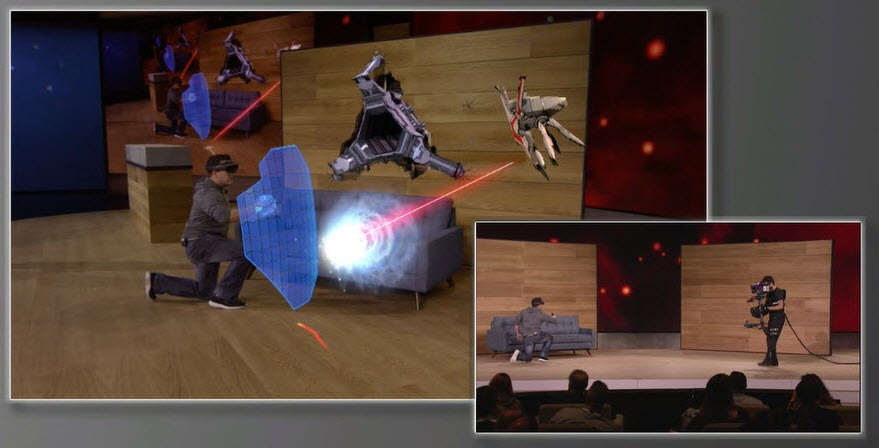 Microsoft's Terry Myerson has just announced on Microsoft´s devices event that the price of Hololens will be $3.000. It will be made available being part of a development kit in Q1 2016.
Much has been rumored about availability and a possible price tag of Hololens, Microsoft´s impressive virtual reality headset which is mixing reality with holographic overlays.
Microsoft has now revealed that a first purchasable Hololens Development Kit will be made available for US $3000 in Q1 2016.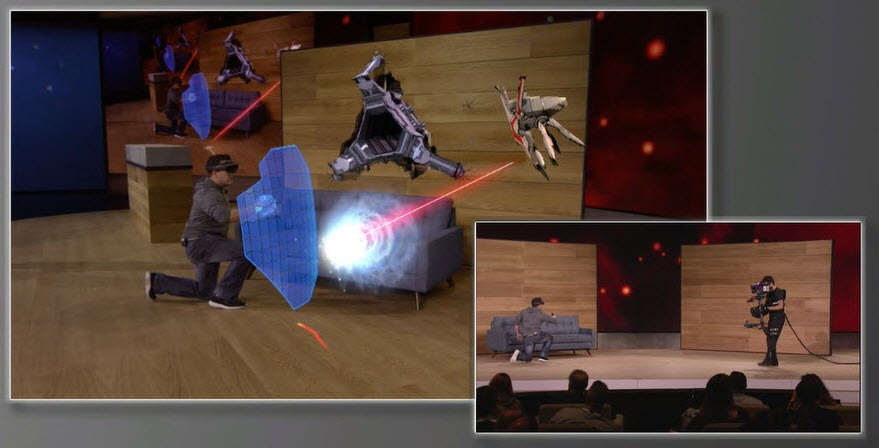 Terry Myerson stressed on the October 6 Devices event, that the Hololens inside this kit will be completely untethered which means it can be programmed to interact with it´s surrounding without having a permanent WIFI connection.
At the event Microsoft also used the opportunity to demo once more Hololens mixed reality, this time showcasing how Hololens could be used for interactive gaming.