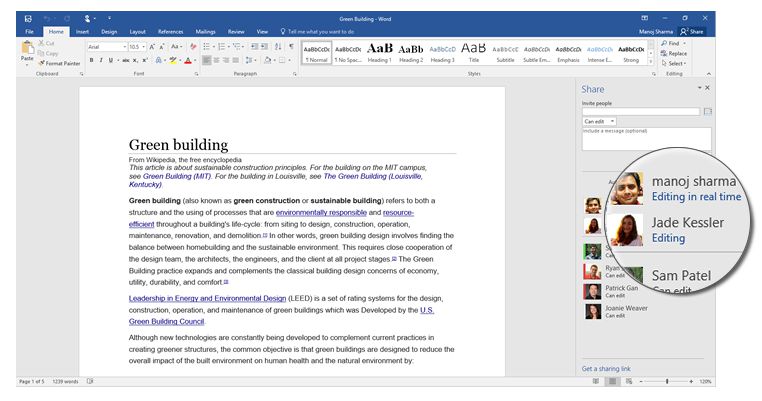 Following last week´s launch of Office 2016, Microsoft continues to promote new features in the official Office Blog. Today they are highlighting the new Office Share feature which works in all single applications.
Office 2016 comes with improved collaboration and sharing features that in the words of Microsoft should remove "the hassle of passing around different versions of your documents."
You can now invite people to documents and give them editing or viewing permissions. Office 2016 integrates a contact list directly into the sidebar of any application.
The new sidebar makes it easier to share documents directly with known contacts or via a link.
Shares can be restricted to viewing or allow editing which enables groups to collaborate on documents. The contact list helps to keep track of all active shares and collaborators, which is key when you use real-time editing. You will see edits while people are typing, while the contact list gives clarity who is just adding changes at the moment and who has the document open.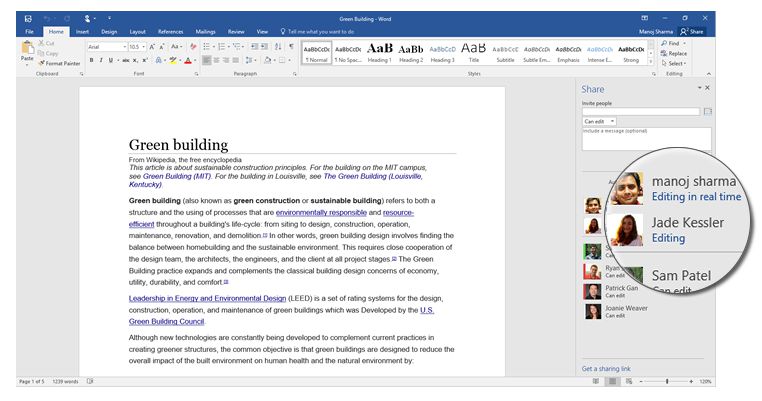 To avoid confusion among collaborators about who is changing what, Office 2016 also allows you to change shared permissions on the fly directly from the team bar view.
Check out the Office Blog to learn more about those features.
Source: Microsoft