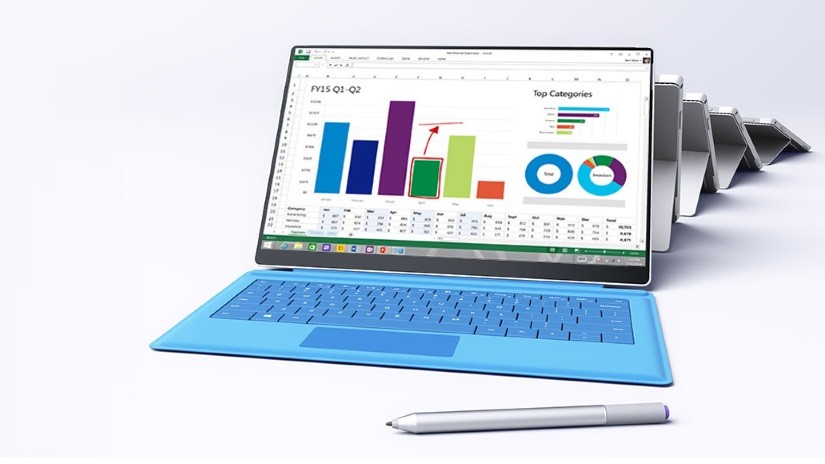 With people eagerly waiting for an Surface Pro 4 announcement, rumors are heating up. A report on an arabic website suggests the device will feature an ultra-thin bezel, much like the Dell XPS 13.

W4pHub says that the information comes from sources involved in the creation of the Surface Pro 4. According to them the bezel will be so incredibly thin that it will almost missing on the top and sides. Only on the bottom it should be really visible. They have also posted an image which could be also just photoshopped.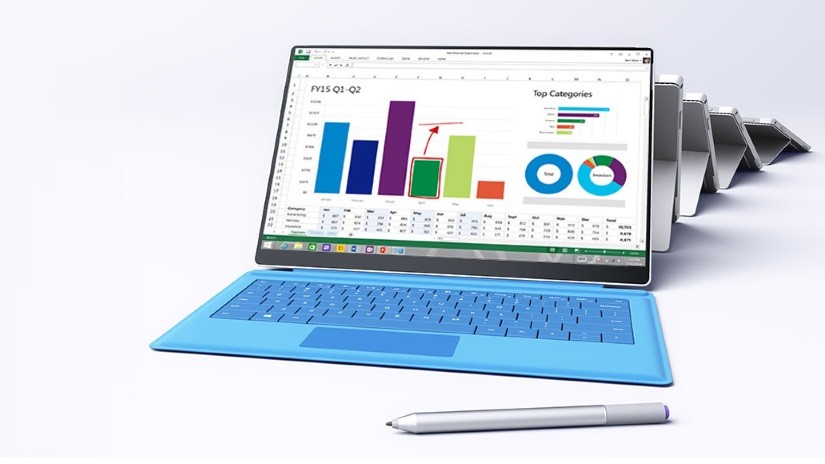 Winbeta suggests "that the physical Windows key is either returning to the bottom of the Surface line of products or being removed altogether", and that this might be the reason "why Windows 10's tablet mode makes heavy use of a taskbar for app navigation."
Surface Pro 4 "Smart Frame" feature
Part of the rumored specs is a so called "smart frame feature" which will change the touch-sensitive area of the device when it is either in desktop or tablet mode. In tablet mode the Surface Pro 4 would use just 12 inches so users could hold it comfortably in their hands without unwantedly launching touch-commands. In desktop mode users would be able to use a full screen-size of 13 inches.
The Dell XPS 13 has been praised for its top design and high quality components. Engadget gives it a score of 89 and called it "one of the finest PCs we're likely to see for months to come" and Forbes has called it "Good Enough To Make You Rethink The MacBook And OS X".
In a few days we will know more.
Source: Winbeta