Lily Camera
is a new Drone that auto-follows and records every step you make. Just throw it into the air or even water and forget about it. Lily Camera starts off from your hand or when you throw it and follows you in a distance between 1,75 and 30 Meters. Depending on which mode you choose it will shoot high-res photos in 12 Megapixel or record HD Video at 1080 pixel and 60 FPS. For fast movement you can even do videos at 120 FPS at 720 pixel resolution.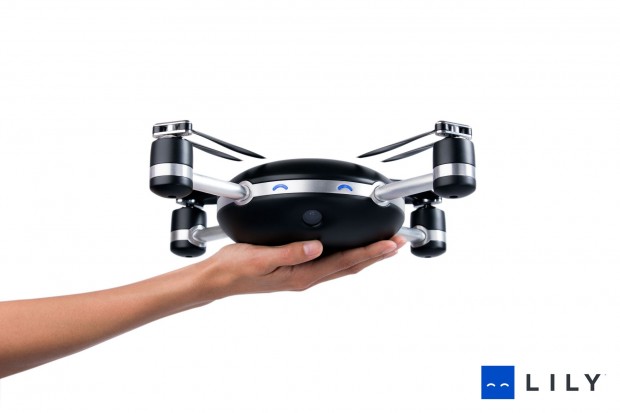 With the built in microphone you can record sound, although you will record Lily Cameras own rotor-noise, too. With a size of just 26 centimeters Lily Camera is pretty slim and fits in small size backpacks.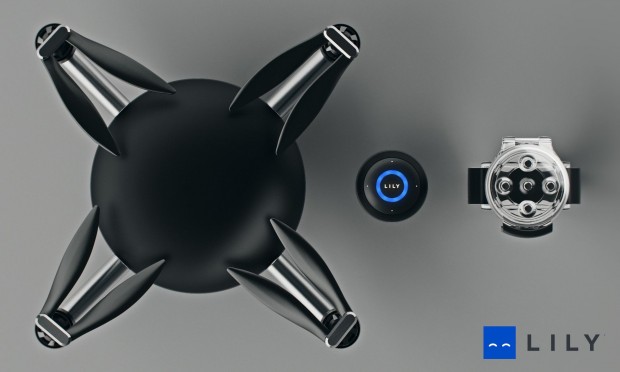 The lithium-ion powered battery allows recordings of about twenty minutes. Lily keeps track of you with a little GPS-powered sensor. An additional acceleration-sensor enables Lily Camera to follow quickly, like following a downhill snowboarder on his track. It can speed up until 40 km/h which should be enough for most appliances.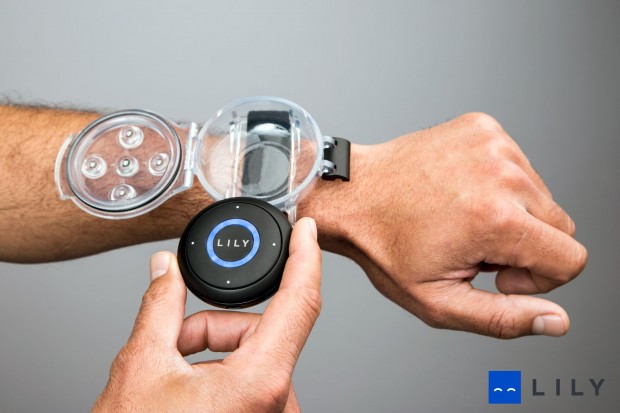 You can
pre-order Lily Camera now at a 50% discount for $499
. The final price will be $1000. Shipment will start in February 2016. Here a little demo by the Developers of Lily Camera, Antoine Balaresque und Henry Bradlow.